CodiTramuntana develops the official apps of Sitges Film Festival
CodiTramuntana develops the official mobile apps of Sitges Film Festival
CodiTramuntana, as official developer partner of Sitges Film Festival mobile apps, has published the Android and iOS of the current edition of the Festival, that will be held in Sitges from October 9th to 18th.
The app allows users, among other functionalities, to be informed of the latest news and updates of the Festival, to check the daily program as well as the list of movies and screening, and to buy the tickets through the web.
The app is meant as a Festival guide, a handy pool of information, quick and easy to use for the user. He will be kept up to date by the push notification system as well as by the news section.
Other functions need special mention, such as the possibility of watching different movie trailers through the same app, having one's personal agenda given the preferences of the user, content in different languages: English, Spanish and Catalan, and the option of sharing on social media the activities of the Festival, making the whole app and its content highly social.
Sitges Film Festival mobile applications, developed for Android and iOS in only three weeks, are, without a doubt, the best complement to follow to the minute this Festival.
Both apps are already available on Google Play and on the App Store.

The 48th edition of the Sitges – International Fantastic Film Festival of Catalonia will be held from October 9th to 18th in Sitges (Barcelona). From its first edition as the 1st International Week of Fantastic and Horror Cinema in 1968, it has become a reference for movie lovers and spectators alike that wanted to see applied the latest trends and technologies to the cinema and audiovisual production.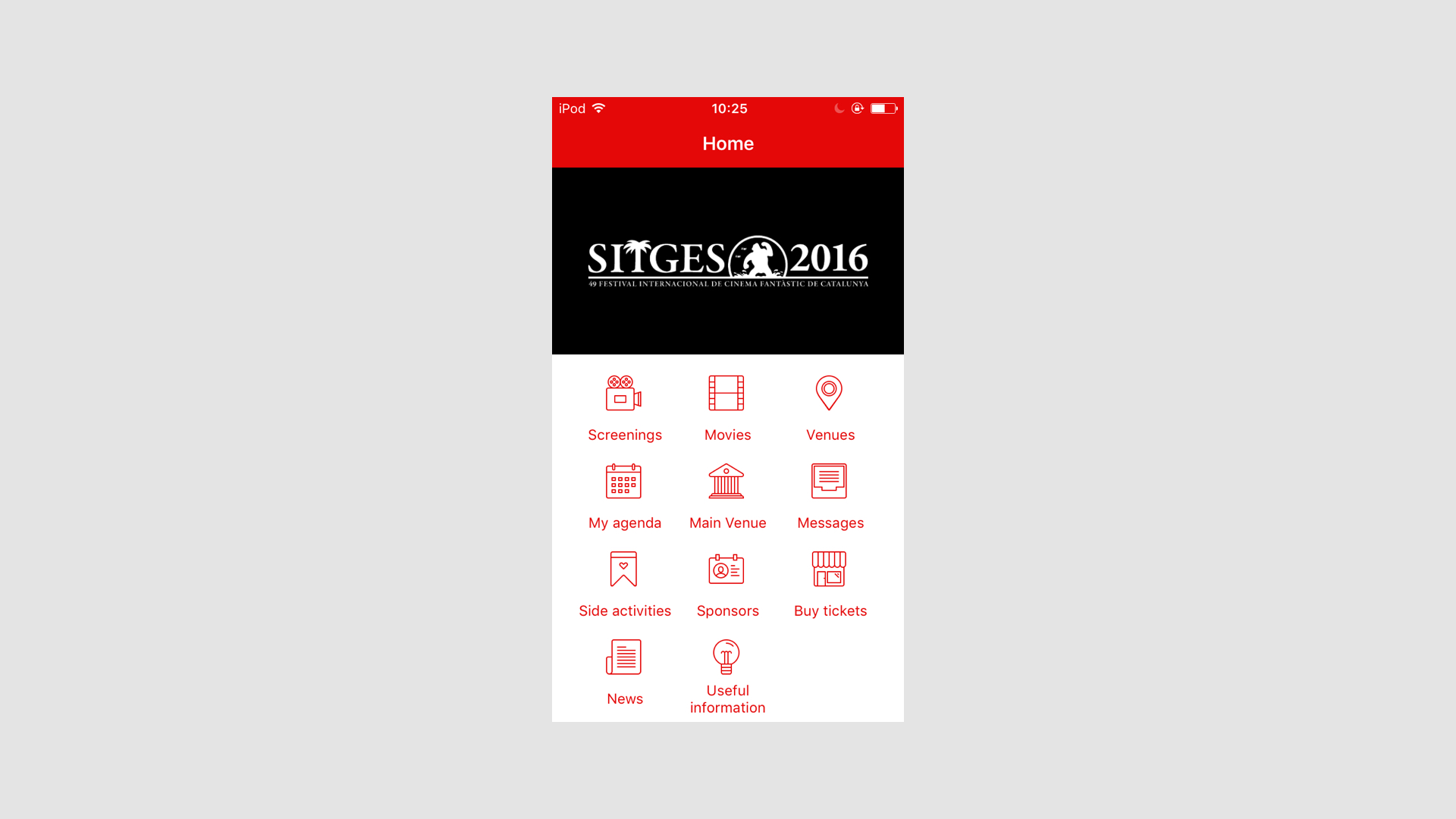 CodiTramuntana, a company born in Parc Científic i Tecnològic de la UdG
CodiTramuntana was born in 2011 as an ICT company founded by Carles Rodella and Oliver Valls, that after 10 years as professionals in ICT companies, decided to create their own business. CodiTramuntana, even though the economic crisis, has not stopped growing and from its two original partners, to a team of 15 people. The company is located in the same place it was born: Parc Científic i Tecnològic de la UdG.
CodiTramuntana's clients are both consolidated companies, that are in need of a custom developing team, and start ups and small businesses with specific needs. Though the majority of clients are located in Catalonia, they have also done projects abroad. One of their short term challenges is being able to consolidate its growth internationally.

Both founders highlight that "we are glad as a company from Girona, to be able to have a place in Barcelona's market, and that they trust in our value proposal to bring life to new projects given the high level of competition".