Custom apps help improve your company's efficiency
What can an App do that a web cannot?
Lots of different companies in different sectors are realizing how apps can create really powerful and useful tools. Eaton, BBVA, P&G, PepsiCo and much more have developed custom apps in order to work better.
For example, you can have a look at these companies and institutions that use iPhones on a daily basis as working tools.
No so long ago, we saw an app only as a mobile application, and a web was just a fixed PC application. Nowadays, with Responsive Web Design, a lot of webs are already mobile, and if they are not, their owners should consider if they should be or not.
Now you should see Apps as much more than that.
Apps are applications (software) for mobile, that is obvious, but not everybody sees that programs are the ones that get the maximum performance of mobile devices (hardware).
Last generation mobiles have high definition digital cameras, high quality screens, accelerometer, GPS, Bluetooth, Wi-Fi, microphone and speakers, and companies can get the best performance: turning mobile into high performance working tools that improve processes and increase productivity.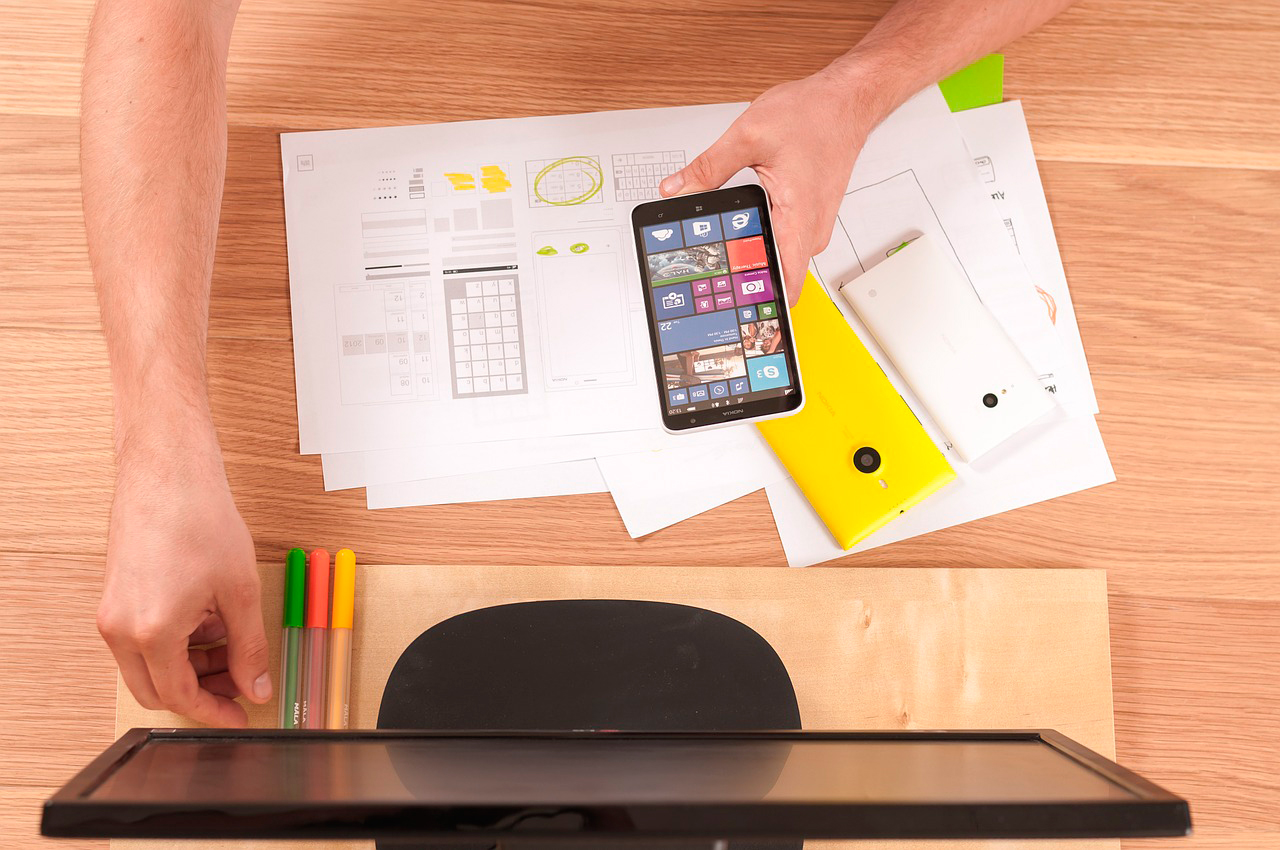 The potential lies in turning the mobile into a specific working tool for your company through a custom App
With my experience on different companies and knowledge of the industrial sector and sales, I share with you a couple of ideas so that you can copy them, deform them, extend them, shape them or use them as inspiration to improve your company with a custom App.
App as a commercial visiting tool

. Company's catalogue (up-to-date and without wasting paper). Working tool to show the company's portfolio at the same time that you can upload information of the visit, saving time and effort. Sales routes optimization and visits monitoring can also be included, along with the integration of the database with the office's CRM.

App to access technical databases.

When it comes to maintenance and repairing big machines in order to access ERP data, it can be highly efficient. Having technical information at hand, sending technical documentation or registering reports on their database, can substantially improve the efficiency of its technical service.
Investment on Apps and return of the investment
Investment on a customized tool, such as the ones that we have previously discussed, would be expensive and with a long time-to-market if we had to do the whole design and manufacturing of the hardware part.
Nowadays, it is much more cheaper to use what others have done well. So, even though you need to pay an investment when it comes to the mobile devices (hardware) and you surely do not use the majority of its parts, it will always be much more affordable than paying for your own hardware.
I will almost risk to say that you companies already have your own mobile phones, but it is far more realistic telling you that a hardware inversion is needed if you want to homogenize and choose technology (Apple or Android).
Monetizing a business app has nothing to do with the business model of WhatsApp or AngryBirds.
Your investment and return is in your hands and in the hands of your organization.
The investment needed in order to develop an App can be of 2000, 10000 or 30000€, working with a closed budget or an open one. Either way, you will have the full control of your investment.
Measuring performance can be a challenge, as it can be being immersed in protocols of continuous improvement, and ensuring the efficiency and performance of workers. We are in the era of measuring, measuring and measuring to learn, learn and learn and improve, improve and improve. Tools and digital data are already here, is in the hands of each and every organization to use them correctly. The use of app can also be analysed.
I encourage all technical managers, department managers, sales managers, salesmen, project managers, plant managers and managers to think about solving their challenges and make improvement proposals with an App.
Thinking about it will only take time from you, opportunity cost, though you know that not trying it can be a lost opportunity. Consider an app. You just need an idea, all you need to do after is calling a consultant and apps developer like CodiTramuntana so we can assist you and develop your next productivity tool.