The Project
Developments and maintenance of the website of the ACB basketball league. Specifically developments were made to the home page of the official site.
Developments in Ruby on Rails language, using the client's design.
Also, an extranet was developed for watching streamed videos of La Liga's games.
The Client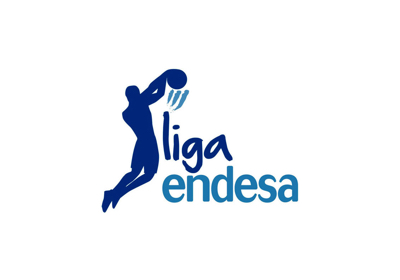 Liga Endesa
The Asociación de Clubs de Baloncesto (ACB) is a Spanish sport organisation made up of professional basketball clubs and they are in charge of safeguarding the interests of their associates.
It was created in 1982 and since 1983 it has organised the ACB basketball league. It is headquartered in Barcelona and since 1990 it has been presided over by Eduard Portela himself. Furthermore, in 1991, it promoted the creation of the European Basketball League Union (ULEB).
Lliga ACB has been called Liga Endesa since the 2011-2012 season for sponsorship reasons.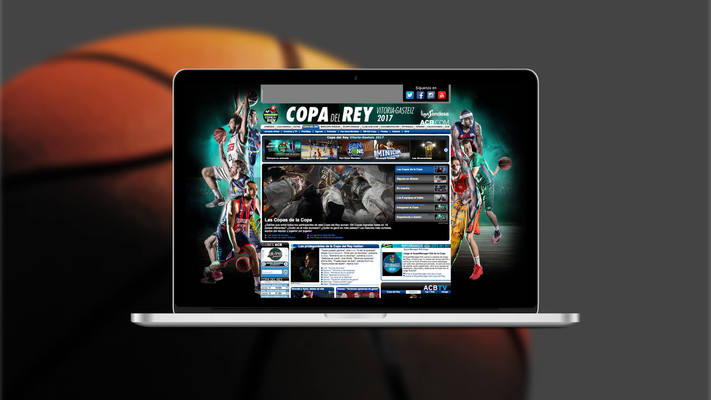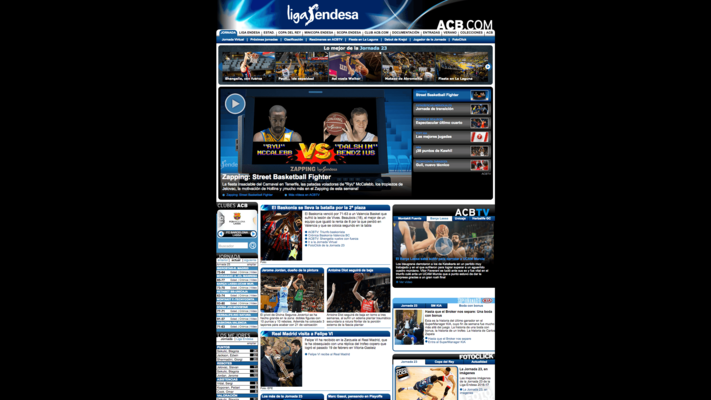 Applied technologies
Ruby on Rails
Mode and team
1 Senior Developer
1 Junior Developer