Sónar multi-festival apps
The Project
The Sónar festival, with a high technological nature chose a nice and modern app so that their followers could share the festival using mobile technology.
Development of the iOS App and Android App for all Sónar festivals in 2014, expanding features in 2015 and 2016.
Native Android and iOS development using the graphic design of the brand itself.
Integration of contents between website and mobile App to optimise the management of data and to offer them to the public fully updated.
Segmented push messaging feature.
Feature to show data offline in order to improve browsing.
Data integration with web content manager to offer a comprehensive service to users using the two channels.
Radio features included in order to listen to the festivals' artists.
Challenges overcome:
Technical challenge: visitor points during the festival
Downloads 2016:
46,700 iOS App downloads and 15,800 Android App downloads
Other applications for assistants and organizers
Mobile apps are bringing different benefits to musical festivals such as Sónar. The applications for festivals offer endless possibilities, not only for the attendees, but also for their organizers. An example of this is the Suitevent mobile app.
What is Suitevent?
Suitevent allows organizers to equip themselves with mobile applications for festivals. The Suitevent mobile app allows establish a direct communication channel between the musical events organizers and the attendees.
Benefits for attendees
For the festival attendees, the Suitevent app lets them know:
Which will be the next artist that will play.
Location of a concert,
Schedule changes.
Have the Festival's musical program in the language of each attendee.
Generate an own agenda with the favorite artists.
Be able to comment on different aspects of the music festival.
Play with experiences created especially by the festival.
Viralize your experience / presence.
Have information through mobile of all important locations: scenarios, bars, services,...
What can it contribute to the organizers?
For the Festivals organizers, the Suitevent app also offers:
Generate surveys through the mobile app.
Communicate instantly with attendees through push notifications.
Make changes to the program without needing to reprint flyers.
Generate different programs of activities parallel to musical performances: gastronomic program, cultural activities, etc.
Offer an innovative promotion channel to the sponsors.
Create unique experiences through Augmented Reality in apps.
The Client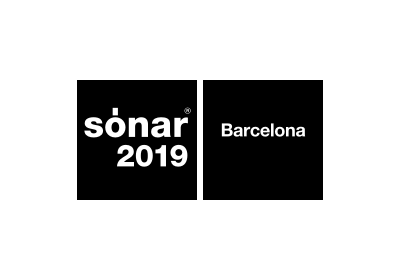 Sónar Festival
Sónar is an electronic music festival. A pioneering and unique cultural event in its format and contents which born in 1994. A first-rate international benchmark thanks to his meticulous and avant-garde offering and his experimentation with new musical trends in dance electronics.
Sónar is the pulse of the current landscape of electronic music and its interactions and hydridisations with digital creation, joining the most consolidated artists and emerging talent in all fields of musical and audiovisual production.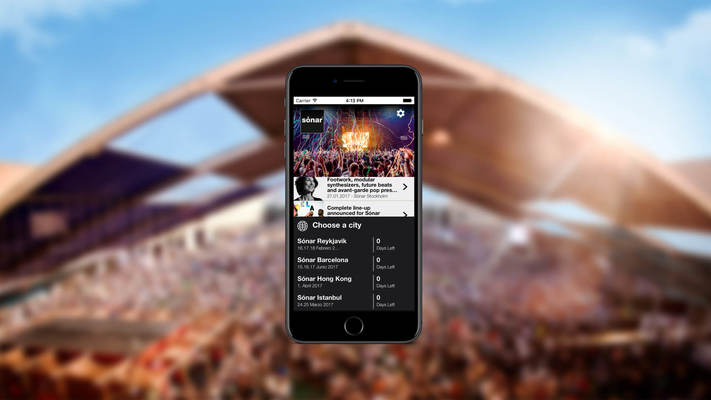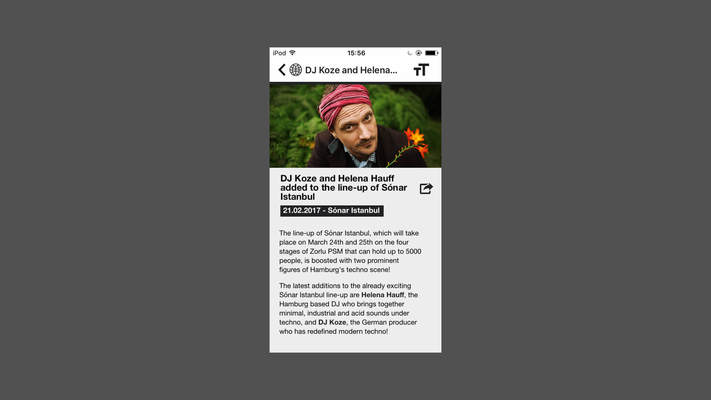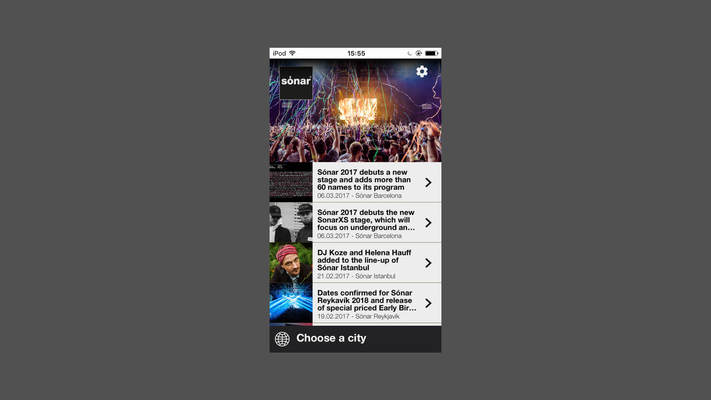 Applied technologies
Android

iOS

Ruby on Rails
Mode and team
Agile Scrum
1 Senior iOS developer
1 Senior Android developer
1 RoR web developer
Tags
Data off-line
Favourites
Festivals
Music
Push messages
Radio
Share