Sportravelling website and e-commerce
The Project
Online sales portal of sport and tourism activity packages.
Development of the web platform and e-commerce portal.
Management of the entire offer of activities, dealing with providers and the creation and activity packages of interest for the local public and sport-loving tourists.
Online and offline customer service.
E-commerce and invoicing management.
Challenges reached:
Development of the site with RWD with SEO positioning tools and efficient analytics.
Position the site for browsers and social networks.
Make the project grow both for clients and users, as well as providers and action units.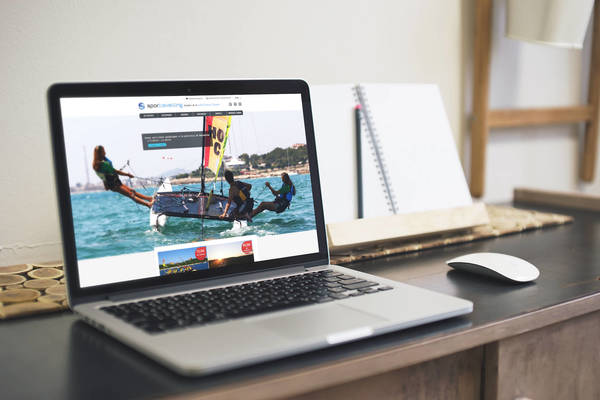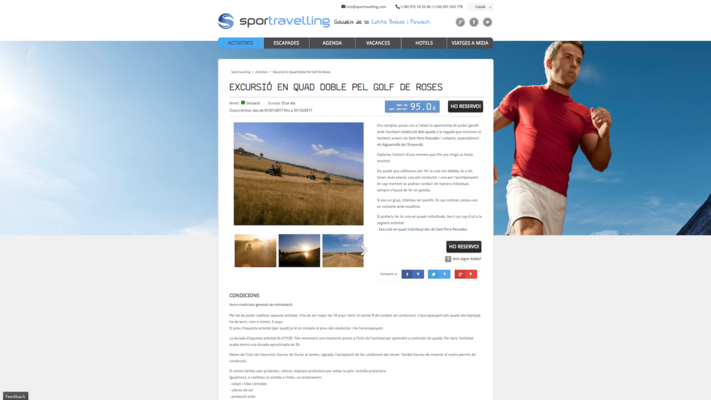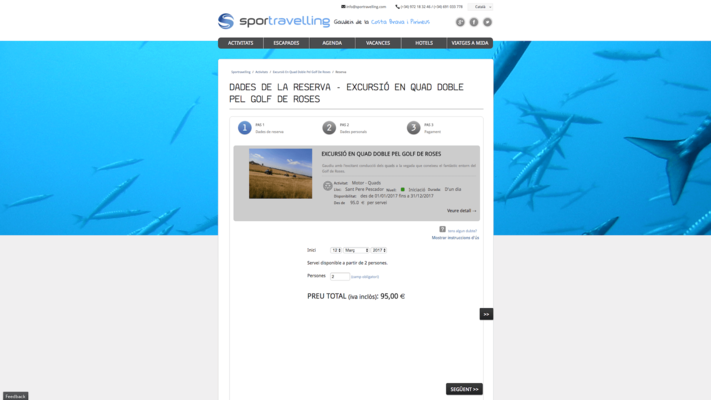 Applied technologies
Ruby on Rails
Mode and team
2 Ruby on Rails developers
1 positioning expert
1 content manager expert. Attention and dealing with providers
1 user support expert.