Suitevent Apps for Conferences
The Project
Development, maintenance and evolution of the Suitevent brand from 2013 to now. Brand focused on the Mobile Apps market for congresses and business events.
The App can be customized according to the needs of the congress: corporate image (splash), number of events, images and content of the events, etc.
The mobile App contents are managed from the web content manager (CMS) of the application, which allows you to configure the sending of push notifications, the real-time surveys of the activities or allow the sending of messages to the speakers, among other functions.
The App has user registration and login system for closed events. In addition, it allows segmentation by user typologies (push notifications, activities for groups of attendees, etc.).
The different functionalities of the application, allow Apps Suitevent to adapt perfectly to congresses and corporate or business events.
We adapt to the sector needs, providing different modalities:
Apps for annual licences.
Mixed App modality: custom features with a contract per licence/annual.
ADDITIONAL SERVICES
Networking Tool
Iframe for congress website
Congress website
NETWORKING TOOL
The App contains a Networking section that allows to improve the participation and interaction of the attendees to the congress or event.
The networking section allows attendees, thanks to a few simple steps to create their personal profile, facilitate the search process and increase its success. The tool allows evaluate and filter users with the aim of increasing the success of chat conversations.
IFRAME FOR CONGRESS WEBSITE
The sessions of the event program and its speakers can easily be integrated with the congress website thanks to the IFrame Suitevent.
CONGRESS WEBSITE
We offer congress websites with the possibility of having a single content manager for the website and the App, which allows to centralize their management in a single CMS.
If you want more information or have any questions, we encourage you to get in touch with our team.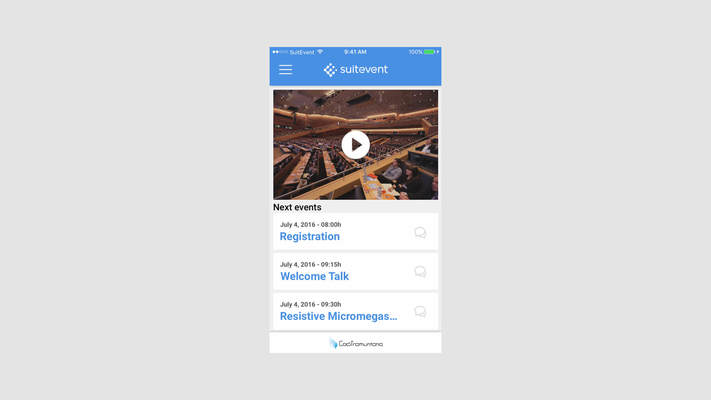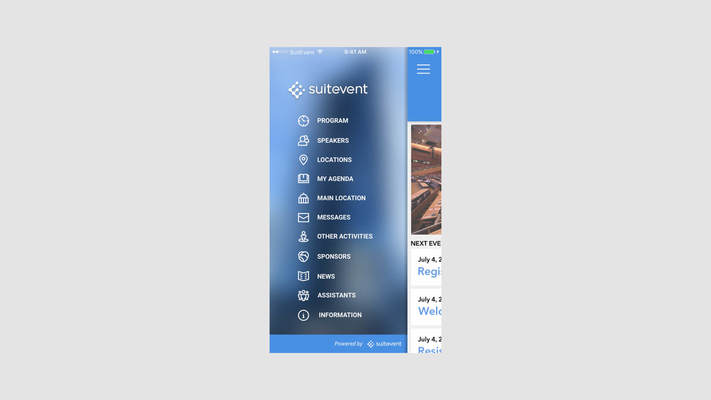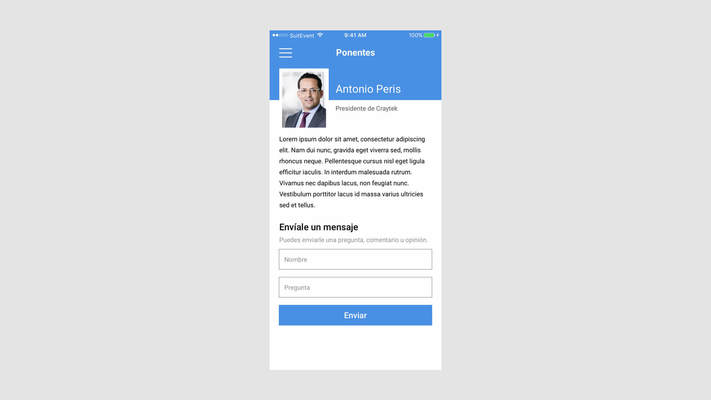 Applied technologies
Ruby on Rails

Android

iOS
Mode and team
iOS App and Android App.
Content manager (RoR web platform).
Product Manager
iOS developers
Android developers
Ruby on Rails developers
UX and UI graphic designer
Quality test (QA)
Tags
Congress
Customizable
Festivals
Multievent