Tech applied to events, festivals and conferences
Changes in event organization
Massive events are changing the way of organizing themselves and addressing the audience. The constant use of tech gadgets is completely modifying the structure of congresses and forums at a global scale.
One of the main changes that has made event organizers adapt to new technologies is the fact that the audience has changed: when before it was passive, now it is a completely active user, interactive, online and present at all different aspects of the event. This has made social media become an extremely useful tool when following in real time the developments of the event (both from the organizer point of view and the audience).
It is important to remember that outside communication is not all that matters. Inside communication is another essential element to take into account. A fluid interaction between organizers, speakers and attendees represents a qualitative leap in terms of content and the dynamics of the event.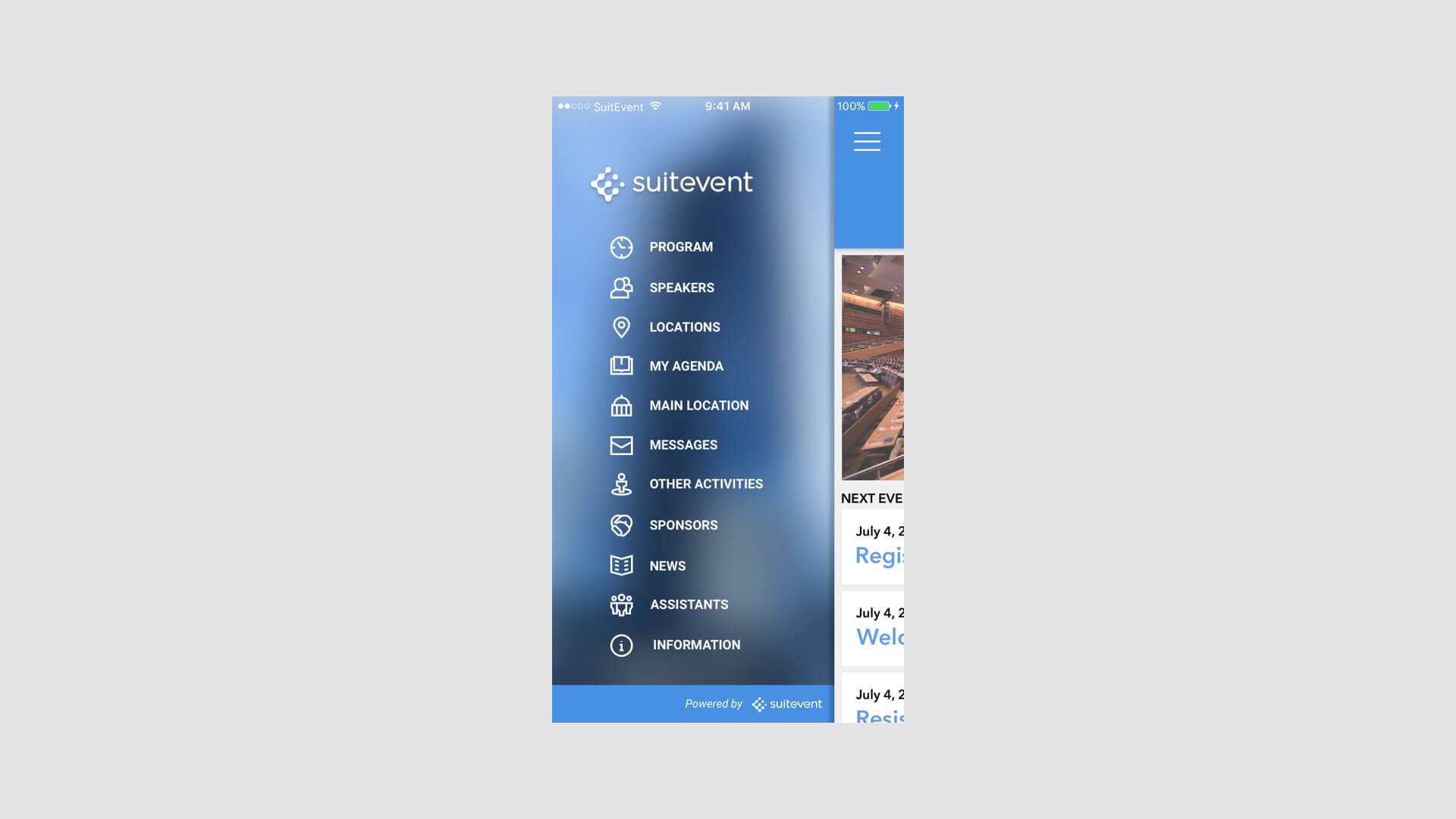 Our Apps: Sónar, CNAF and Diada Telecomunicacions
CodiTramuntana has experience when developing Apps for congresses, events and festivals. All our Apps are smart Apps with basic functionalities that:
allow the audience to interact with all the different speakers

include direct access to the program and schedule of the event

send programmed notifications before the beginning of each conference

include an up-to-date agenda that can be checked anytime, among other characteristics
We have also adapted Apps for music festivals that require multimedia functionalities such as radio players and integrations with streaming portals and broadcast of songs.
Then, on one hand, we highlight our Apps for CNAF 2014 (Congreso Nacional de Administradores de Fincas) and La Diada de Telecomunicaciones de Catalunya.
In both Apps, the option of making possible that all users could interact with the different speakers during the conferences was included.
In this case, the figure of the moderator is essential as he/she is the person in charge of filtering all messages and questions sent through the App. This makes the interaction between speaker and audience absolute, and also makes the whole event completely dynamic.
Congress' attendees were notified via PUSH messages of all news regarding the event or last minute changes not included in the official schedule. They were also sent reminders minutes before the start time of all conferences.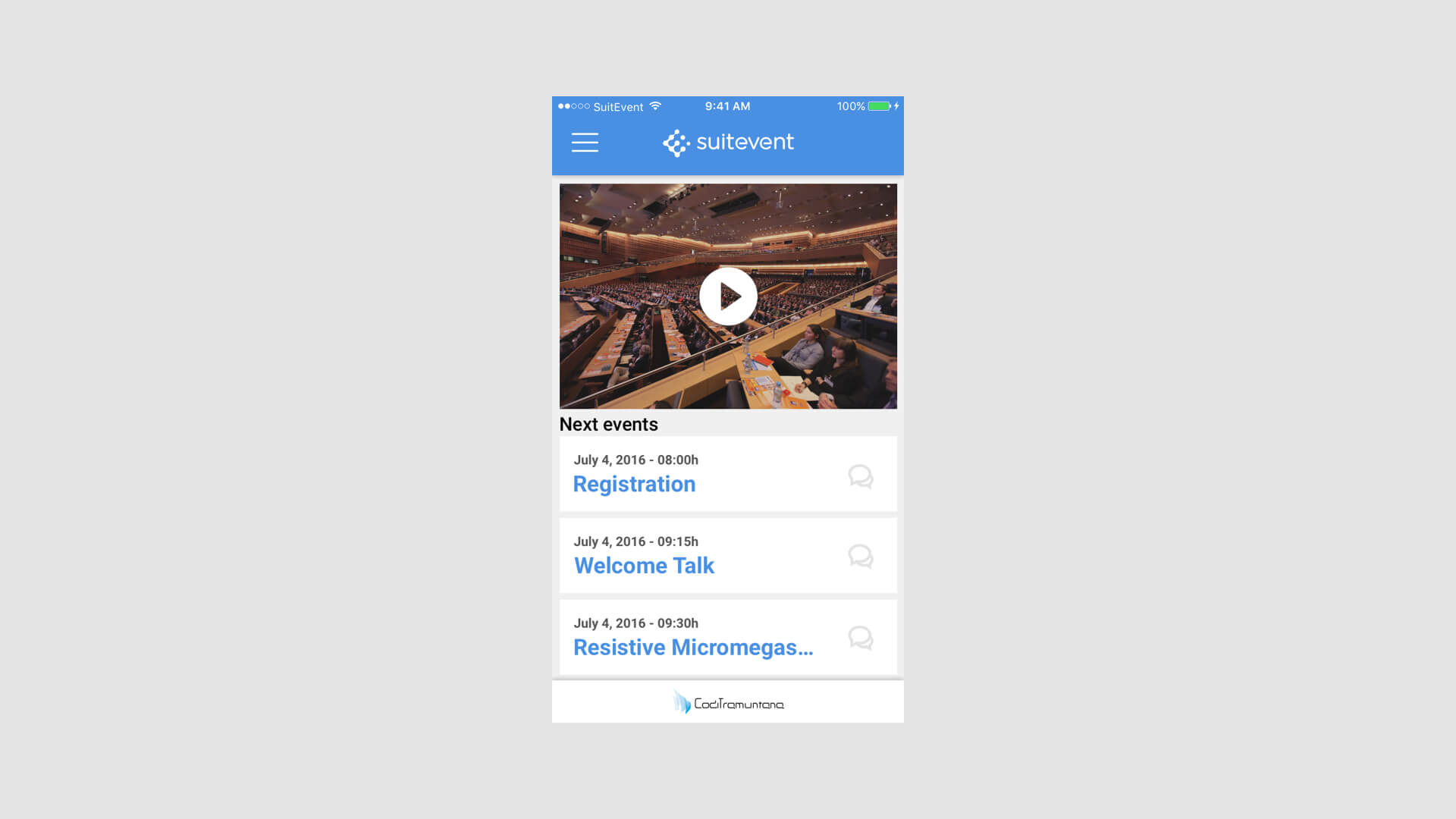 Events, congresses, conferences and forums become suitable concentrations to use and apply new technologies and test how they work, what people really think of them and which profit is extracted at a practical level.
The following players to take into account regarding event management are the use of beacons, wearables and drones as well. New concepts that we are already adding to CodiTramuntana's developments.