Let's review the presence of CodiTramuntana in the MWC17
As we have said in 2016, The Mobile World Congress is exceeded year by year. They have closed this edition with more than 108.000 visitors and over than 2300 exhibitor companies (more than 100 from Catalonia)
For third year in a row, CodiTramuntana has participed in The Mobile World Congress by the hand of ACCIÓ
From this edition we highlight the great volume of people that they have interested for as and our development services. As a main difference respect last year, this year we had a really good location in the central corridor of the Congress Square, this fact has allowed CodiTramuntana to have better visibility.
We have interacted with 200 companies from more than 50 countries. 78 of them, from Catalonia, 28 from Spain and 100 arround the world.
As always, we have made a really good use of the Brokerage space, a space that ACCIÓ facilitates to the catalan companies to connect with companies around the world sharing profiles and meetings.
This year we have focussed to give visibility and promote the most important projects as SEAT, FC Barcelona, Ribas y Asociados, Fludira, MTG and many others.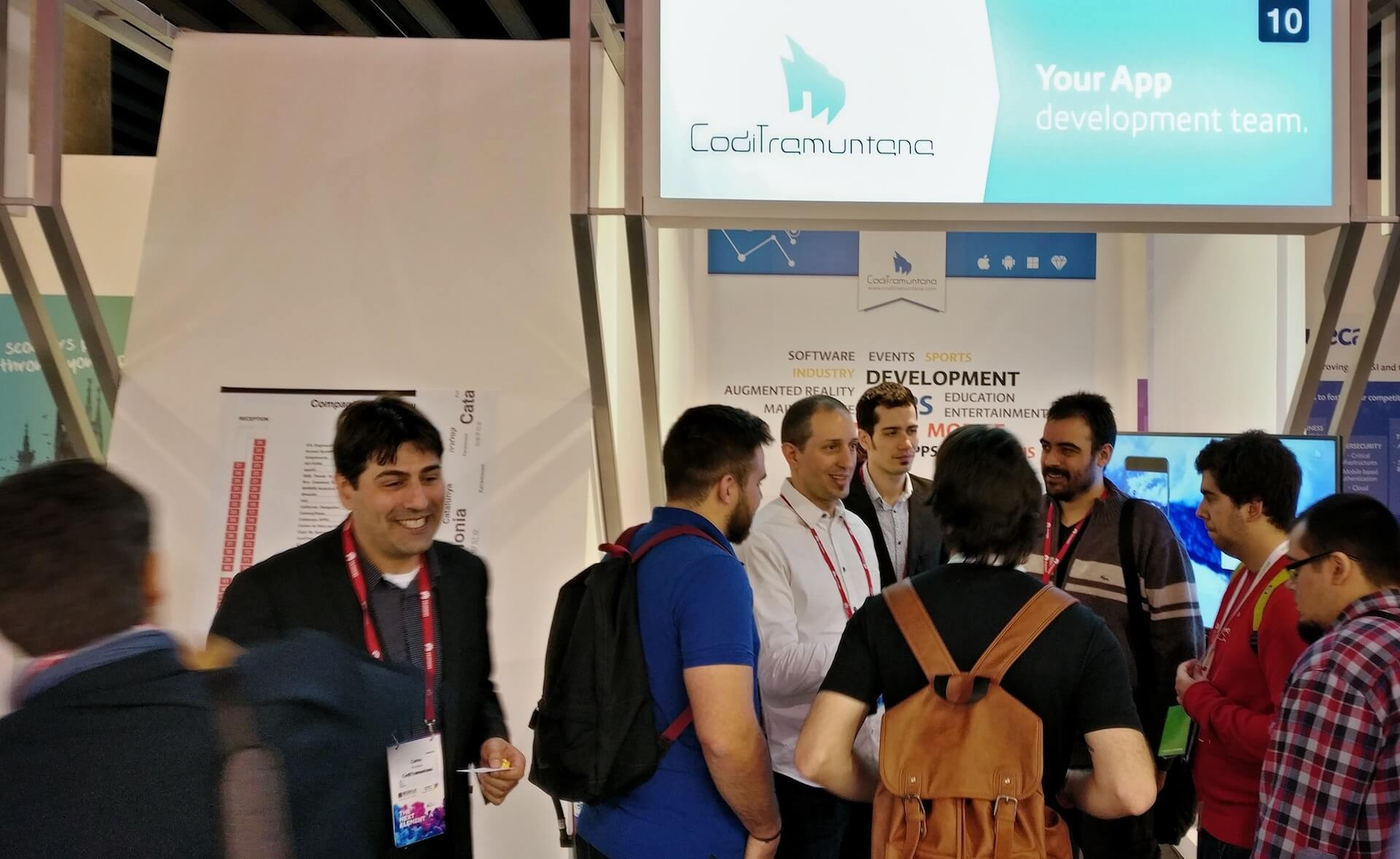 Some of the most important themes sorted by relevance this year has been:
Connected Cars, even with real presence and their own stand; important brands like BMW or SEAT with the great technologies that they have bet; Intel, Qualcomm, AT&T, SK telecom and HP
5G designed to create a new era in telecommunications network, promise (zero latency) allowing all kind communication in real time. As we already know, currently 4G has many seconds of delay. But 5G won´t have a perceivable delay.A good example would be the Telefonica's demo where you could drive a real car 70km away in Tarragona from our stand with no delay.
The Virtual Reality has become an important interactive medium to realize presentations and many other things. It was present in many places just to show the real power of the Snapdragon microprocessors, showing 5G usages.
Chatbots where very popular. Everyone was talking about it.
Talking about drones, they were very popular also and they've shown many tipes and the most important products and features of them.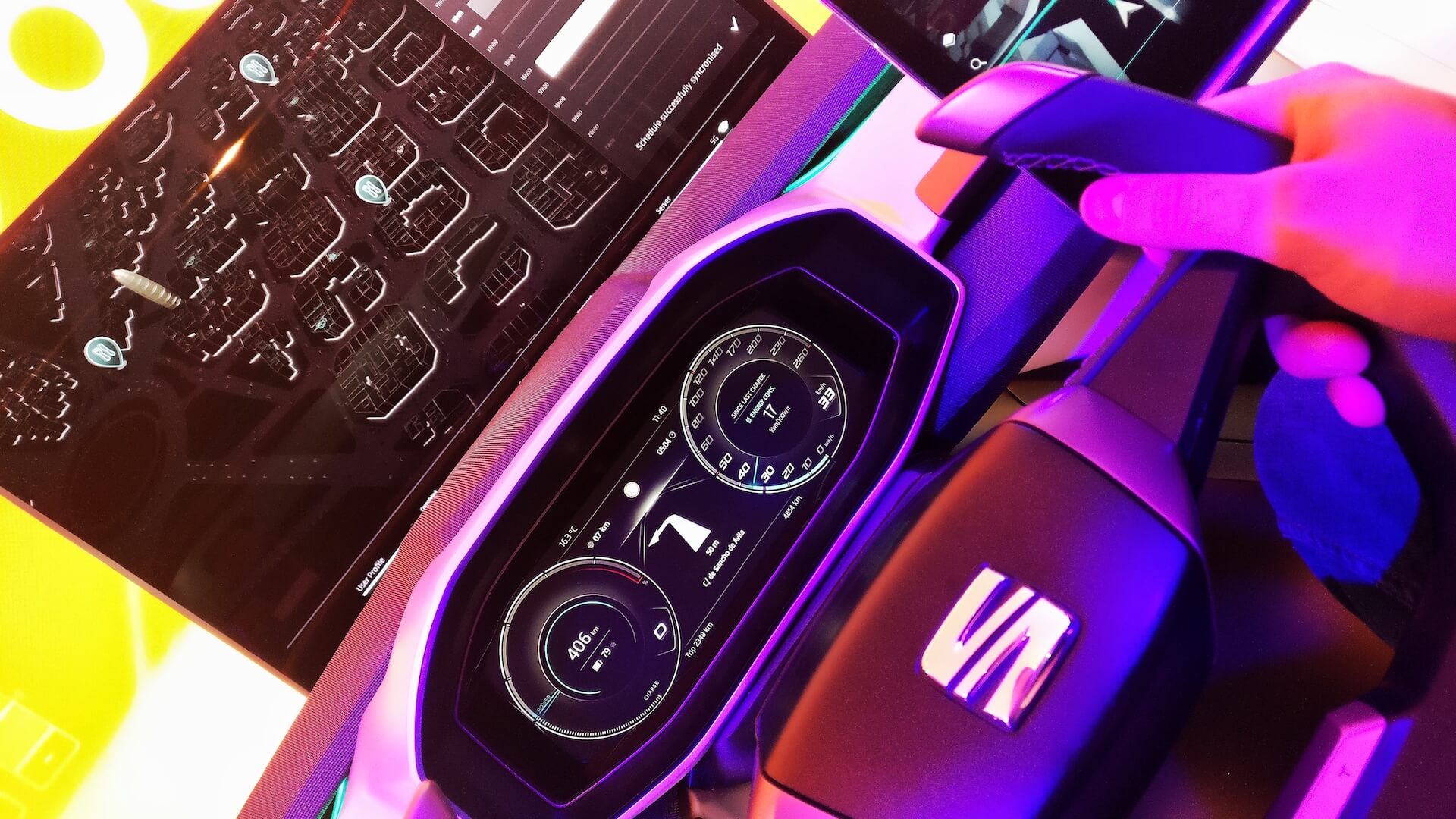 In Graphene space, we could watched how spectacular has been one of the most emerging technologies that we can find at the moment. Cameras that can record well in the dark or in areas with a lot of smoke and fog, implants transmitting images from one camera to the human brain directly, and other implants to control a robotic hand through the movements of the arm muscles, sensing the pressures exercise feet imperceptibly and upset, etc.
Being a small part of the MWC2017 as exhibitors has been a great pleasure for us. In the next edition we will be there, one more time. You can be sure about it.